SKETCH //
Drawings and sketches from the notebook...
Smartphone Case Design
This idea came from my frustration with the lack of ease with which I was able to access my phone and my metro card when on the go. (I keep my metro card and phone together in the same case.) This case was designed to be attached to the strap of a messenger back or backpack to allow for quick and easy access on the go.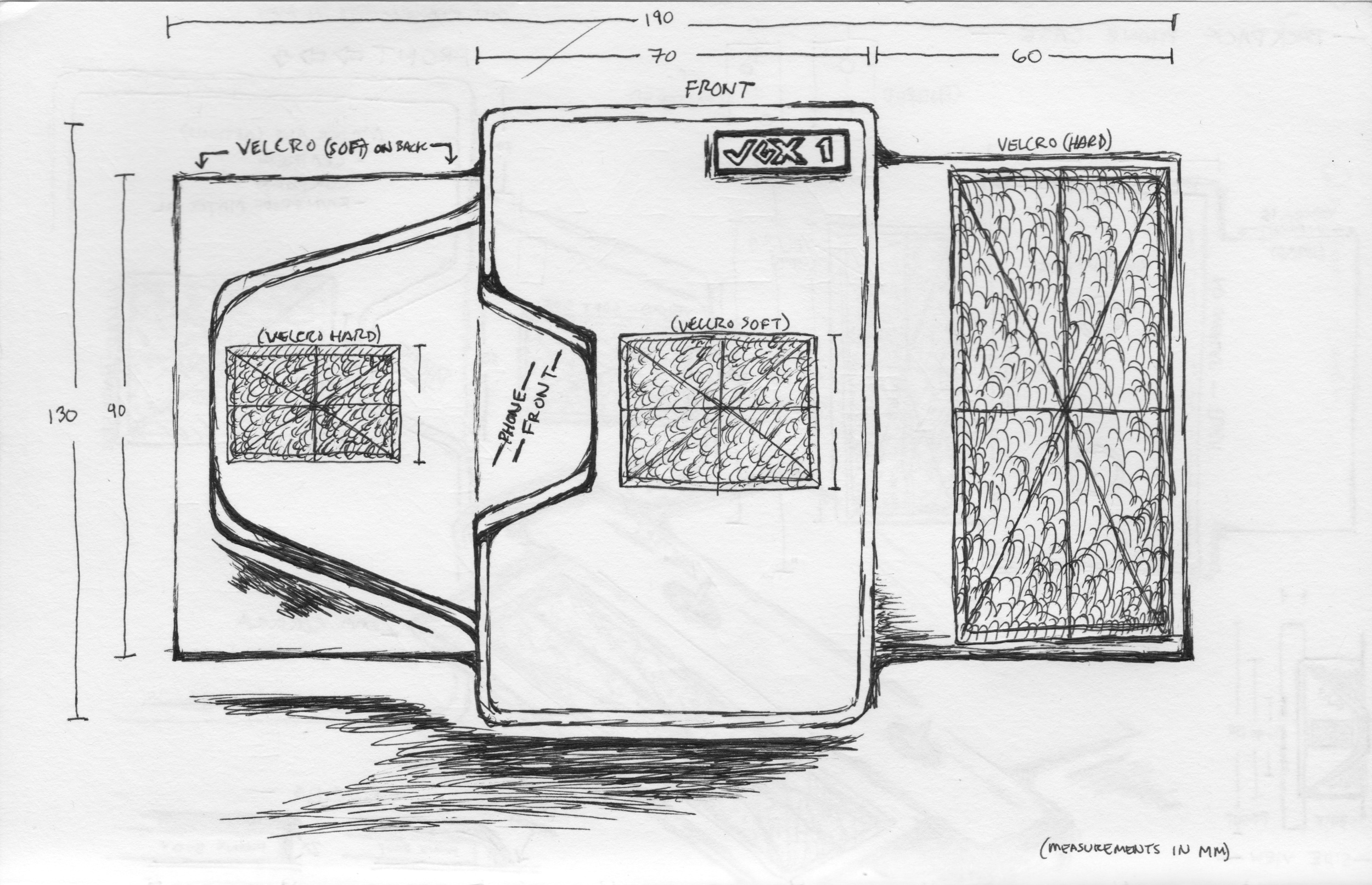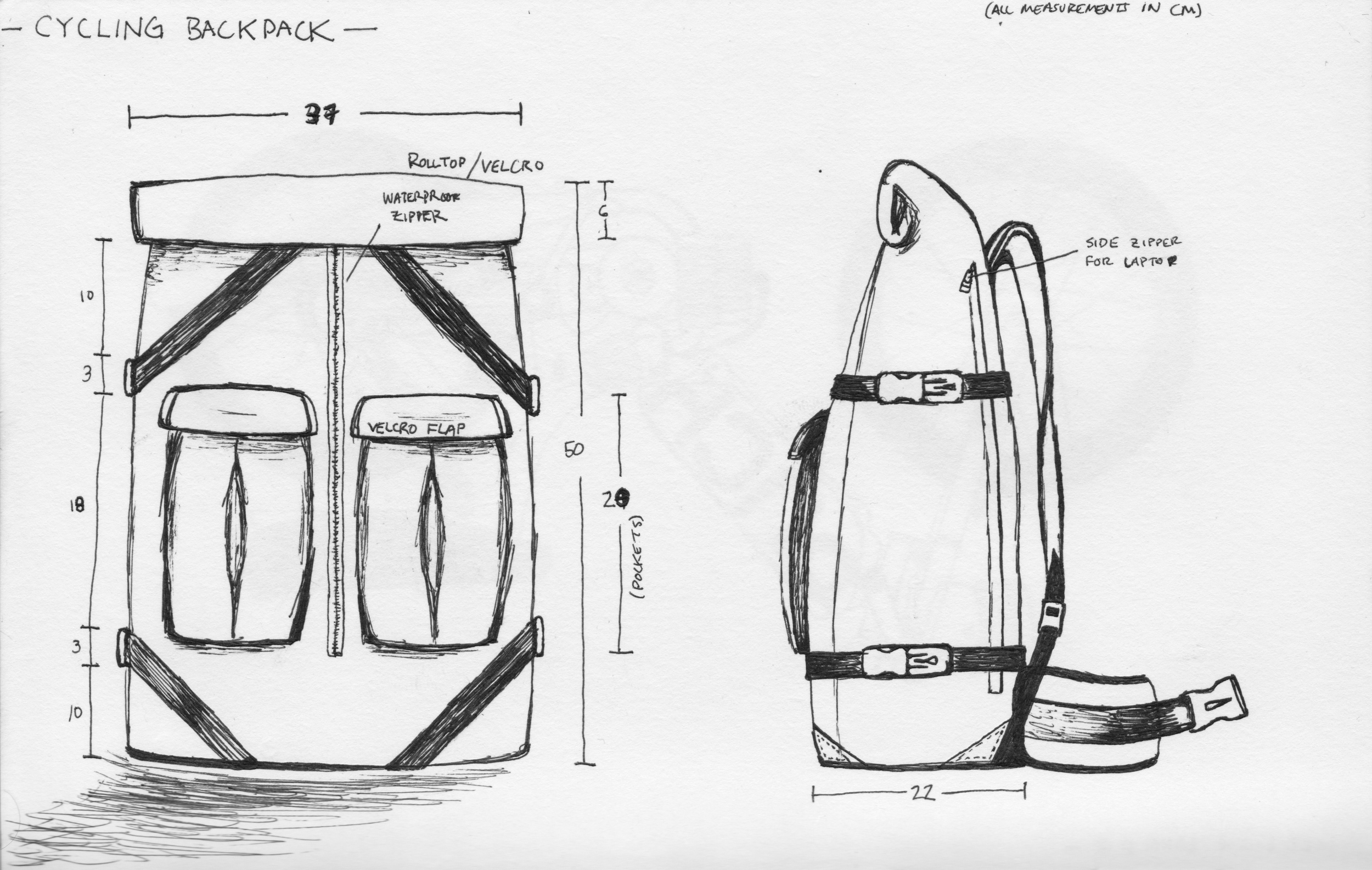 Backpack Design
This was a design that I based off the Chrome Industries YALTA pack design (mainly rolltop and measurements). I added several of my own tweaks however after finding fault with the original design.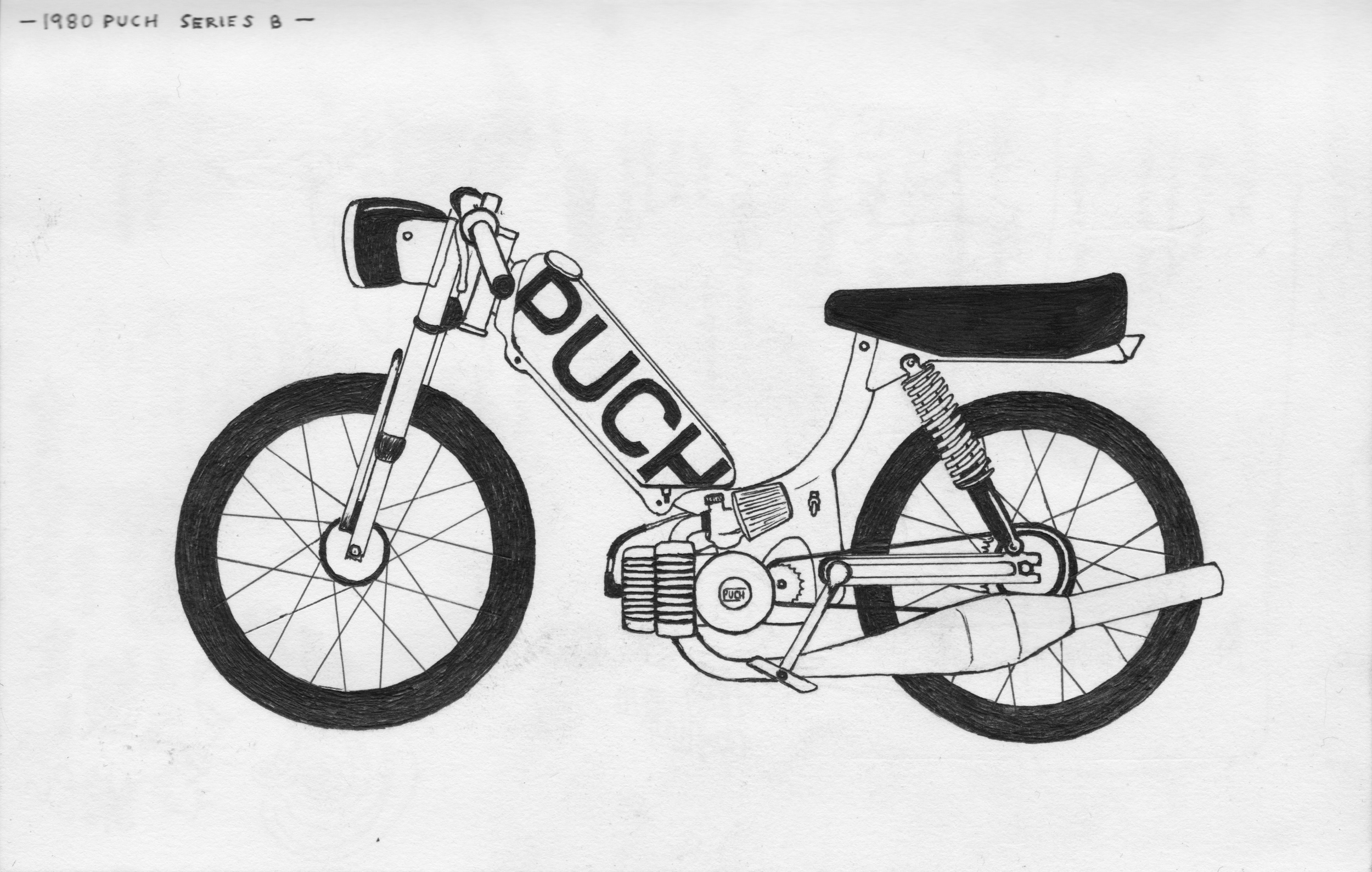 1980 Puch Series B
My first moped restoration/rebuild completely revamped from the ground up.